Bungie posted another one of my creation to their community pages on social networks !
After my comics on Cayde and Eris Morn (probably my most popular and most featueed comics to this day, even retweeted by Cayde's voice actor, Nathan Fillion WOOOOOOOT) it's the Titan I made for my friend who made it to their front page!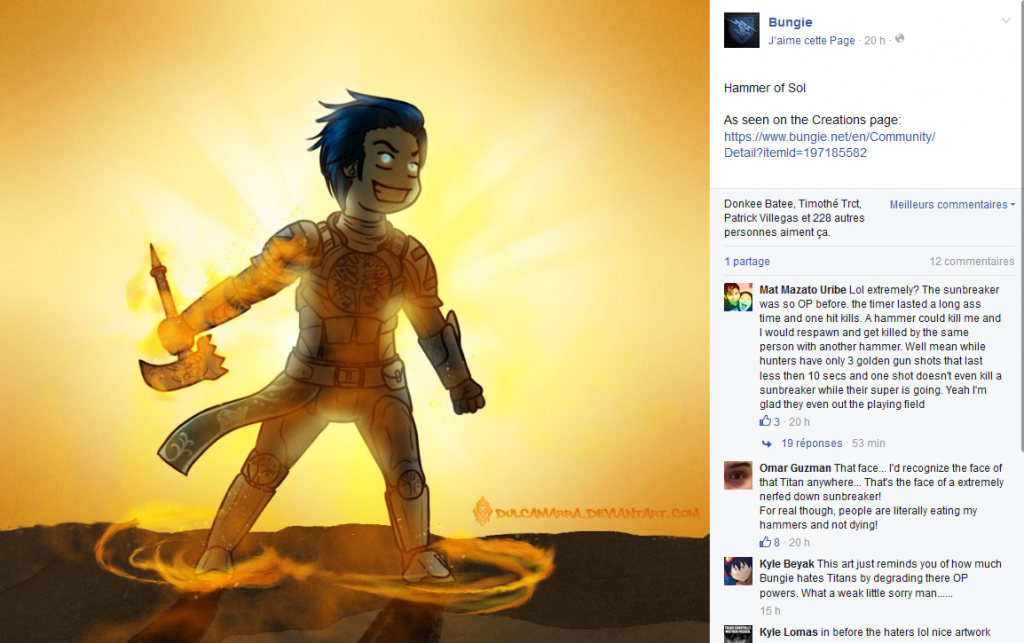 And also on their instagram and their twitter!
Of course it became a pretext to spit on titans, defend titans, spit on Bungie for nerfing Hammer of Sol (thank you Bungie for this), for nerfing everything, for blaming Bungie for approximately every update, and so on and so on.
But still ! I'm happy 🙂
It seems that my most popular comics on Bungie.net won't be featured since I use my art to complain about the Crucible, but this is a reward nontheless from Bungie sempai :}